****If you have any special seating requirements please contact our Box Office at South Square Macroom on 026 41174 / 087 1663395****
****These online tickets are located in the 7th & 8th rows of the seating plan****
Lee Valley Enterprise Board are proud to announce our upcoming new original musical has its world premiere on Thursday 25th April 2019 in the Riverside Park Hotel, Macroom. The Blarney Stone will star Hollywood screen legend Patrick Bergin in the role of Patrick Joseph McSweeney along with amateur actors from The Lee Valley, Cathal McCabe as Director, Ann Dunne as Musical director and Production.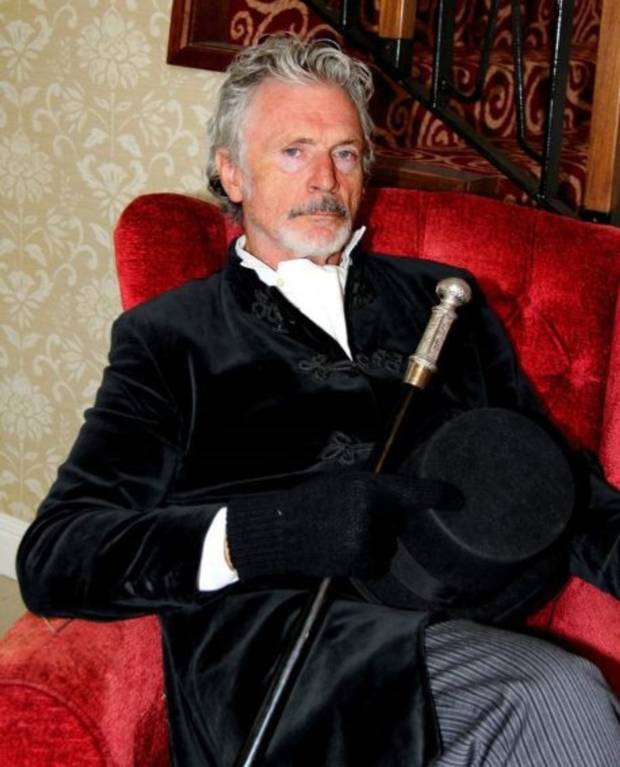 BLARNEY, COUNTY CORK 1928
The Lee Valley and Macroom have a strong tradition of presenting successful musicals. Over the years, and while the Briery Gap was still available, a talented group staged shows that ranged from Oklahoma, to South Pacific, to Oliver, Show Boat and the Sound of Music. More recently, they have presented new works, Murder at Shandy Hall and Sir Henry, in the Riverside Park Hotel and taken them on to the Opera House. For a third successive year, Lee Valley Players are embarking on a totally new musical production – The Blarney Stone.
This enchanting musical was written by John McDonagh, brother of the more famous Thomas McDonagh, poet, patriot and hero of the 1916 Rebellion. The musical score provided by Fritz Brase, the German composer who was brought to Ireland in 1923 to establish our Army Bands. The musical is an ingenious mixture of real-life drama and the magical world of Irish mythology, with the local band of leprechauns showing just who holds the upper hand in Blarney. Fritz Brase's natural musical style is Central European operetta and he has cleverly blended this with Irish traditional songs and dances. It is a toe-tapping score.
The musical was written in 1928, aimed at the American market and plans were well advanced to present it on Broadway when a sudden illness caused it to be cancelled. The script and score disappeared in the intervening years and only surfaced again when Patrick Bergin, no stranger to Macroom, found them by chance in Cloughjordan. Patrick forwarded the script to Ann Dunne to read through and they decided that this was a musical that must be staged. The next step was discussing the project with Pat O'Connell, Lee Valley Enterprise Board and having received his approval and encouragement, the most important decision was to decide on a first-class director, Cathal McCabe, another friend of the Lee Valley, was the obvious choice. He then revised the script and score, and the work is now ready for casting. This means that our presentation will be a World Premiere!
The Blarney Stone is full of laughter and tears, clouds and sunshine. It's a gem of a musical that is suitable for all the family.
This production promises to be the greatest musical and theatrical events Macroom has ever staged.
Performances will take place on 25th, 26th & 27th April 3rd & 4th May at 8 pm at The Riverside Park Hotel Macroom. To book concession price tickets for Students & Children please call 026 41174 / 087 1663395.
A special performance will also take place at Cork's Iconic Opera House on May 29th. Further information is also available by emailing kay@macroom.ie
https://www.eventbrite.ie/e/the-blarney-stone-new-musical-for-the-lee-valley-3rd-tickets-59818333245